Children's day celebration
Children's Day is a celebration typical of Mexico that is commemorated every April 30 and whose objective is to celebrate childhood and reaffirm their rights, as well as to achieve the well-being of all children in the world.
Although it seems commonplace, this commemoration really arose on November 20, 1959, when the United Nations General Assembly held a meeting in Geneva, Switzerland, in which it decided to reaffirm the rights of children universally. This recognition marked the first major international consensus on the fundamental principles of the rights of the child.
Since then, each country suggested a special day to celebrate and organize activities, in order to help develop the well-being of children throughout the planet. In Mexico on April 30 in 1924, it was officially designated as Children's Day, this being one of the most important dates to celebrate and honor our little ones.
Our children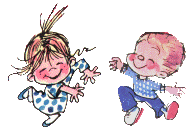 Children's Day is approaching, so we cannot stop honoring and congratulating the little ones in the house, family or our environment. Children will always be the most beautiful of days, they are the engine that gives us the strength to fight and move on. Because when you watch them run, play and talk, you can see all that innocence they carry, those looks that reflect a pure and transparent soul, of whom they have no knowledge of evil and of whom perhaps still does not know the rivalries or the difficulties of life. life.
If there is something beautiful that children have, it is that freshness and spontaneity that they have when expressing themselves, being surprised by each new thing they experience, no matter how simple they are. How much it takes to remember what we were, to be able to appreciate and value every little detail that life gives us.
gifts for children
Children's Day is very close, and you have to think of something special for your child!
In Mexico, it is customary to give gifts to children, and cultural and entertainment activities, as well as events of an artistic nature, are organized throughout the country to promote the welfare and rights of children. Each city has different activities to celebrate it and year after year we will have at least a dozen options to take our children to have a good time.
But what gift to buy and how much money to spend on this gift?
It is easy to please a child before the age of 10. They can be happy with a tree branch and play all day with it. You just have to convince her that she is Magical or that she comes from space. But of course, it is also important to invest in the happiness of children! What you should keep in mind when looking for a gift for children's day is to think about the age of the child. You are not going to offer the same type of gift to a 4-year-old as to a 10-year-old. To avoid that, below, we made a selection of products to give away this Children's Day.
Sweets and candies are something striking for children, but everything in measure, since it is important to take care of the health of our little ones.
Toys are another typical product in this season to take into account. But remember that not all toys are good for the different ages of our children.
Travel and walks. Walks or outdoor games are always a practical way to keep children happy and entertained, so it is an option for these dates.
But another more traditional detail, fun and healthy for children, is to replace those sweets that do not provide benefits, with something delicious such as a fruit arrangement, since it is an experience with double utility, because it is delicious and healthy for our children. children. A gift to take into account on these dates.
More information in the following link: 👉👉 Eat me Fruit Arrangements 👈👈
Remember, you can always show how much you love them, with something unique, original, delicious and healthy. Set an example by eating healthier, and above all be their best guide. Your gift does not have to go unnoticed, give something unique, and what better gift than to see the love of your life healthy, happy and above all with a series of well-rooted proper eating habits that will be with them for life.
We hope we have helped you in your decisions this season and don't forget to always be there for them and give them all the love they deserve every day.
"Adults only see a hat, and that is the problem, that they are not able to see further and visualize how a boa constrictor has eaten an elephant." -The little Prince
#YoMeQuedoEnCasa #EnviosADomicilio #DiaDelNiño #ComeSaludable